Projection Designer,
Performer,
Live-Feed Camera Operator
Co-designed the projection onto two types of projection surfaces, (1) on fabric (2) two 55' monitors, in coordination with scenic elements. Also operated live-feed camera set up which was wirelessly connected to the show computer while performing as an ensemble.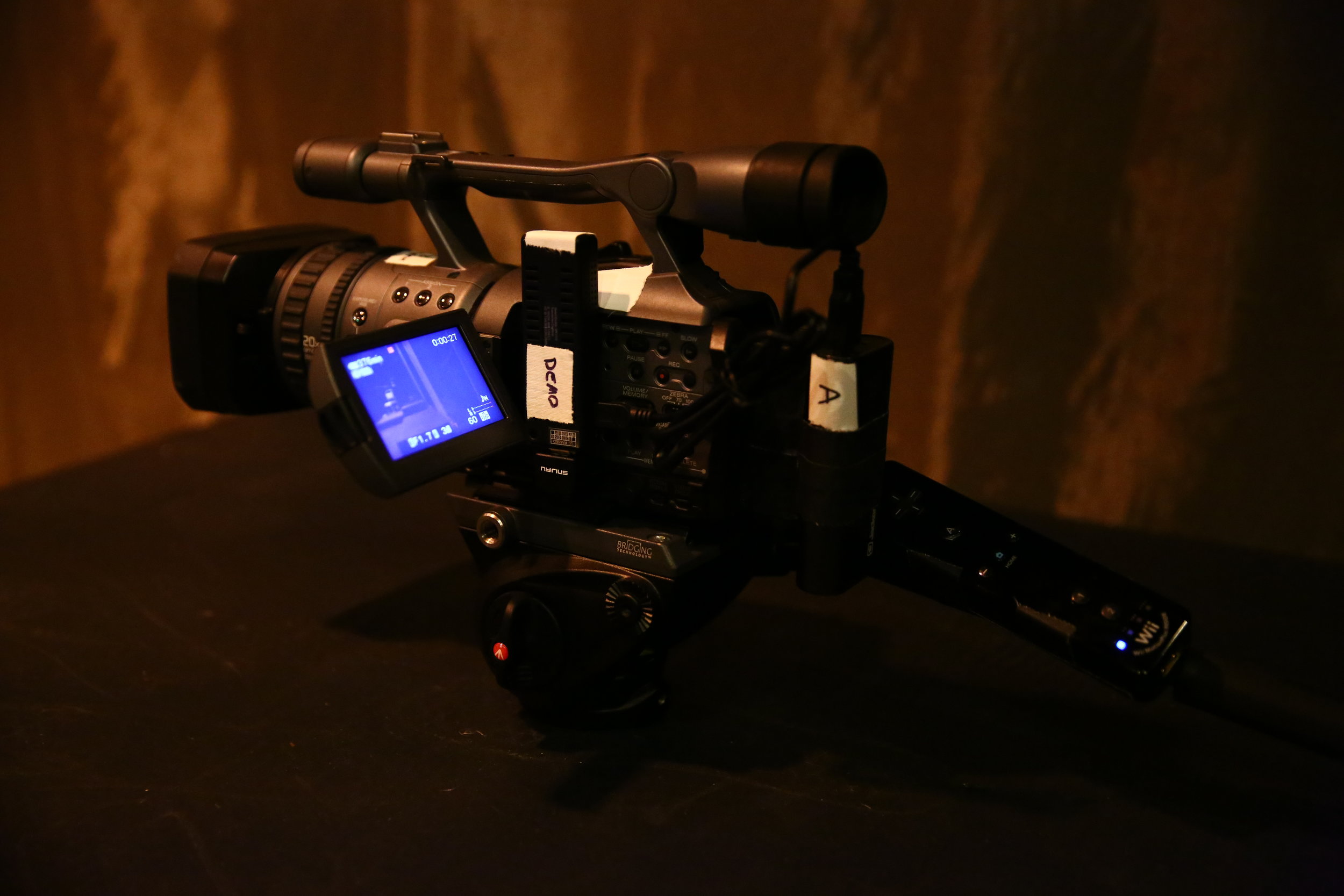 PRODUCTION BY THE RELATIONSHIP
The Triumph of Crowds
WRITTEN BY BRIGID MCLEER
the 2016-17 winner of THE LESLIE SCALAPINO AWARD
FOR INNOVATIVE WOMEN PERFORMANCE WRITERS
Performed at DOWNTOWN ART, NYC
December 6-9, 2017
The Triumph of Crowds is a lecture as performance, or performance as lecture, distributed between the voices and gestures of ten performers. Written in response to Nicholas Poussin's painting 'The Triumph of David' (1631), it explores the politics of public assembly, protest, and becoming 'us'.
Directed by FIONA TEMPLETON
With JAIMIE BRANCH, HYUNG SEOK JEON, ALENKA KRAIGHER, IGNACIO GARCIA-BUSTELO, DEEJAY LINDO, HANNAH MITCHELL, STACEY KAREN ROBINSON, VALDA SETTERFIELD, HERU SHABAKA-RA, ASHLEY WRIGHT
Lighting Design by JEFF NASH
Projection Design by LUCAS WILSON-SPIRO and HYUNG SEOK JEON
Costume Consultant by JANET MERVIN
Audio Supervisor by IAN O'LOUGHLIN
Production Manager by MAE FRANKEBERGER
Assistant Production Manager by LOUISE BROWNSBERGER
Assistant Stage Manager by EMILIA WOJCIECHOWSKI